Tier List
Updated weekly by the Top Player Council, the best-performing players every 3 months.
Metalfoes moved from High Potential out of the Tier List.

Dracoslayer moved from High Potential out of the Tier List.

Infernoid moved from High Potential out of the Tier List.

Railway added to Tier 3.

Mekk-Knights promoted from High Potential to Tier 3.

Odd-Eyes demoted from Tier 2 to Tier 3.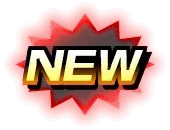 Forbidden/Limited List Changes: December 8th, 2022
The latest release was "Braver Victory", released on November 6th, 2022.
Top Tiers
Power Rankings
History
Warning!
The Tier List has not yet been updated since the latest banlist announcement.
---
Expected to dominate the top cut of a competitive event, with almost every spot taken by players using the Tier 0 deck or a specifically designed counter.*
---
Expected to be played in a competitive tournament, with the possibility of being in the top cut.*
---
* Top cut in an MCS means reaching top 32 with a minimum win-rate of 71%.
Warning!
Due to the latest banlist announcement, the metagame is likely to change rapidly. The decks shown here may be much weaker in upcoming tournaments, and other decks may be much stronger. Check back in a couple weeks to see how the new format has developed!
---
This is
automatically updated

using Tournament Topping Decks from

ALL Community Tournaments.
The most successful Tournament Topping Decks, with power levels of at least 15.
---
Decks with power levels between 4 and 7.
---
* The power rankings are computed based on each deck's placings in DMC and Community Events. The more competitive and the more recent the event, the more points each deck type earns for placing well in it. The exact power score for a deck type is normalized by taking a deck type's total power and dividing it by the cumulative power of all decks, so a deck with a power score of 5 comprises 5% of the current format's total power.